Our future growth strategy is based on three Pillar strategy, consisting of generics, Specialty Products and consumer healthcare products including medical devices.
GENERIC PORTFOLIO
We have a diverse portfolio of generic products consisting of Tablets, Capsules, Metered Dose Inhalers, Medical Devices, Injectables etc.
All our products are manufactured in facilities situated in Europe & India with accreditation like US FDA, EU GMP, WHO GMP, ISO 9000 Maintaining high standards of quality.
Our Products are classified into diffrent therapeutic categories like Respiratory Ailments, Anti-Infectives, Anti-Diabetic, CVS, Wound Care opthalmics and so on and has been categorised into prescription medicines.
Please click on the link to view or download our product list.
OTC PORTFOLIO
Our portfolio consists of pantented over the counter (OTC) products which are manufactured in state of art facility in Europe and are focused on niche areas like Migraine , Piles & Hemorrhoids , Sinusitis , Allergy & Asthma , cough and cold and I generic product and chronic wound care.
Our products are available in 38 countries across globe and are well accepted by patients and clinicians.
Please click on the link to view or download our product list.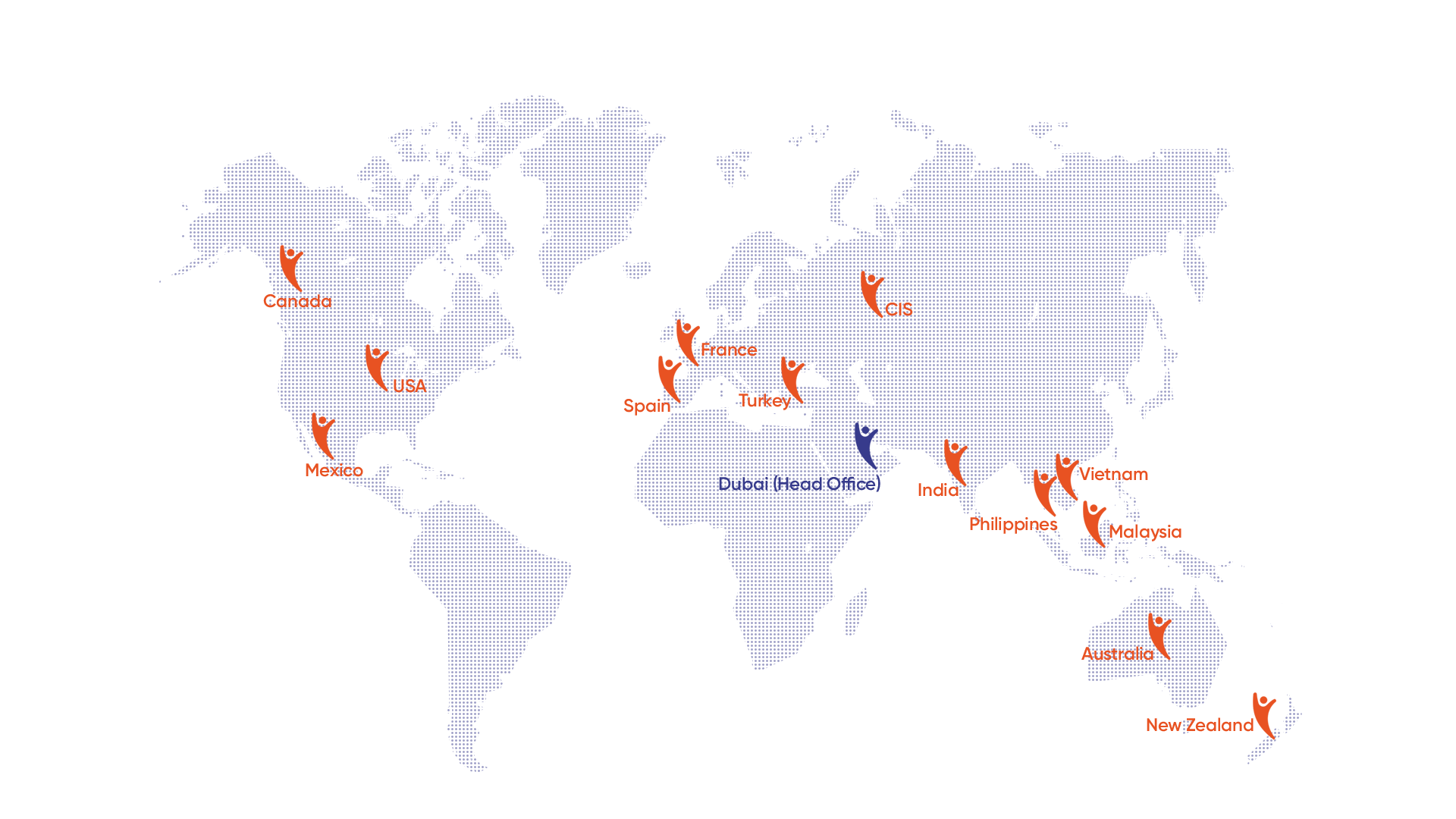 Registered Office
P-2, Hamriyah Business Centre,
Single Hamriyah Free Zone,
Sharjah, United Arab Emirates.
Phone Number:
+971558955008, +971543366376
India Office
511 Best Business Park,
Netaji Subhash Place,
Delhi , India
Phone Number:
+91-1147522503
Europe Office
Calle Alfonso VI, Numero
13, Planta 4, Piso 409,
28343 Valdemoro, Madrid
Phone Number:
+34 690946534
US Office
655 Highlandia Dr, Baton Rouge,
LA 70809, United States
Phone Number:
+1 866-747-7365