Curiza's Global Presence
Curiza has direct global presence in leading markets including: USA, Canada (as SOLA) , India , Australia ,and Turkey. Our expanded presence through channel partners spans emerging markets of Malaysia, Vietnam, Middle East , LATM and EE countries.
We specialize in the marketing of hospital products, OTC products and  generic products, in all dosage forms, either directly or through our strategic partners in various countries.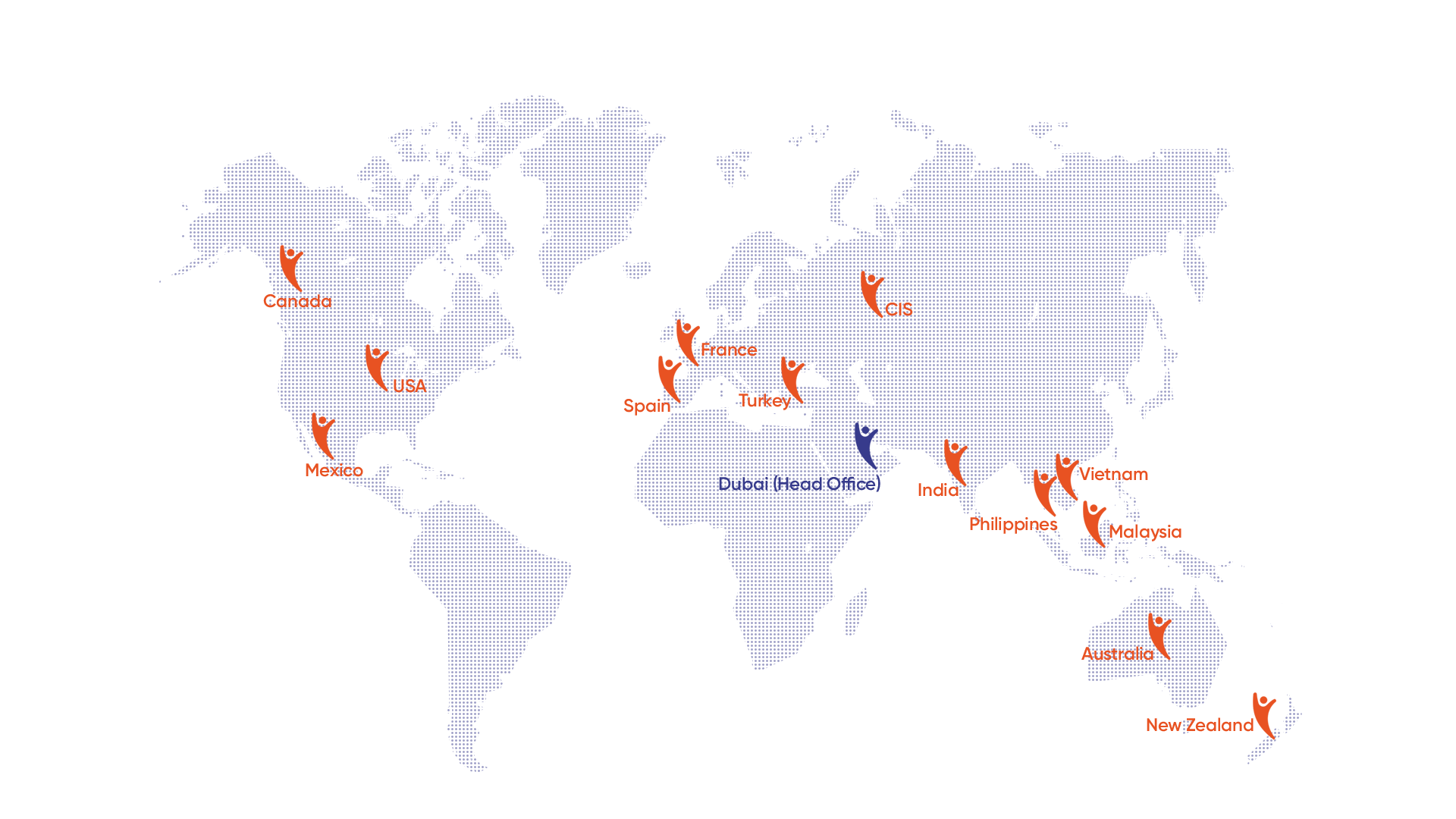 Registered Office
P-2, Hamriyah Business Centre,
Single Hamriyah Free Zone,
Sharjah, United Arab Emirates.
Phone Number:
+971558955008, +971543366376
India Office
511 Best Business Park,
Netaji Subhash Place,
Delhi , India
Phone Number:
+91-1147522503
Europe Office
Calle Alfonso VI, Numero
13, Planta 4, Piso 409,
28343 Valdemoro, Madrid
Phone Number:
+34 690946534
US Office
655 Highlandia Dr, Baton Rouge,
LA 70809, United States
Phone Number:
+1 866-747-7365